The Power of WHO
Have you seen the Netflix documentary "The Last Dance"? If not, I strongly recommend it. It's about basketball legend Michael Jordan and his journey from when he was an emerging star on his high school team to becoming a world class champion (and some of his struggles while doing so). There is a powerful message in this documentary for each one of us that I wish to bring to life through this post.
Despite being the best basketball player of all time, Jordan didn't win a single championship during his first six years in the NBA (National Basketball Association). His team, Chicago Bulls, was out in the first round of playoffs during his first three seasons. It was clear to the team management that Jordan could not succeed at the highest level – winning championships – by himself. Although he was super talented and disciplined, he needed support.
Dan Sullivan (with Dr. Benjamin Hardy) in his book "WHO NOT HOW", wrote, "Michael Jordan needed a WHO, not a HOW.
In 1987, the Bulls traded for the incoming rookie, Scottie Pippen. He was the perfect collaborator for Michael, and he quickly adopted Michael's aggressiveness and competitive spirit. He helped him evolve from a one-man show to more of a team player.
Their first season together, the Bulls were able to get out of the first round of playoffs. The next two seasons – 1988 and 1989- the Bulls were destroyed in the second round by the more experienced and more physical Detroit Pistons. For Michael and the Bulls, though, these failures were exactly what they needed to deepen their commitment towards the ultimate goal.
With the help of Pippen, the Bulls had broken past their former plateaus and gotten to their next level. But even with Jordan's godly abilities, the Bulls hit another wall.
The Chicago Bulls needed another WHO, not solely more of Michael's HOW.
Phil Jackson became the head coach of the Chicago Bulls in 1989.
Recognizing that the Bulls needed a more team-based strategy, rather than relying on Michael's superhuman talent, Jackson installed the triangle offense – a strategy for creating space on the floor with more passing and cutting to get players the open shot."
Once the right WHO is identified (and is in place), the next step is to install a great strategy in place. I cannot emphasize enough the importance of these 2 steps. Many from our industry/profession generally miss these 2 key steps and they consistently hit growth barriers. I will cover "Strategy" in a separate post. In fact, we have even created a Strategy Workshop in our "Mastery School for MFD's – HRAC" for all of you. I know I digressed a bit but let's get back to Jordan and the Chicago Bulls.
Dan wrote further, "During Jackson's first year as head coach, the Bulls became a far better team making it through the first round of playoffs but lost yet again to the Detroit Piston as always (this time in the final decisive seventh game though). The following year, the Chicago Bulls finished the 1991 NBA season with the best record in franchise history. Their record was 61-21 and they swept their arch-rival Pistons 4-0 in the Eastern Conference Finals. The Bulls then defeated the Los Angeles Lakers (led by Magic Johnson) in the NBA Finals. Michael Jordan won his second NBA Most Valuable Player Award that season and his first championship.
The Chicago Bulls went on to win five more championships over the next seven years, with Phil Jackson at the helm, continuing the refinement of the team-based triangle offence strategy, led by Michael's amazing talent.
None of this would have happened if Michael had tried to do everything himself. Sure, he might have won one or two championships. But he would not have emerged as a legend in one of the most dominant dynasties in sports.
Michael's true brilliance was only possible as he transformed into more of a team player, built around a system, led by a genius coach.
There's one more thing that most people don't know about Michael, and that's that he had a private strength and conditioning coach, Tim Grover, for almost his entire career. Tim's expertise in human physiology and performance was exactly what Michael needed to exceed his own limitations and weaknesses. Michael invested huge into getting the most effective coaching and conditioning he could get, and that is a huge reason why as an individual player, he was so good for so long.
The story of Michael Jordan highlights many important insights for anyone seeking higher levels of achievement and success. However, the most crucial lesson may be that Michael Jordan was not a self-contained entity. His potential was not innate or fixed. He was literally changed and expanded through his team, coaches, and experiences. He became more than he would have become on his own, both as a person and as a talent."
The same is true for you.
Your potential is not fixed. But there is a huge gap between what you are truly capable of accomplishing and what you have accomplished so far.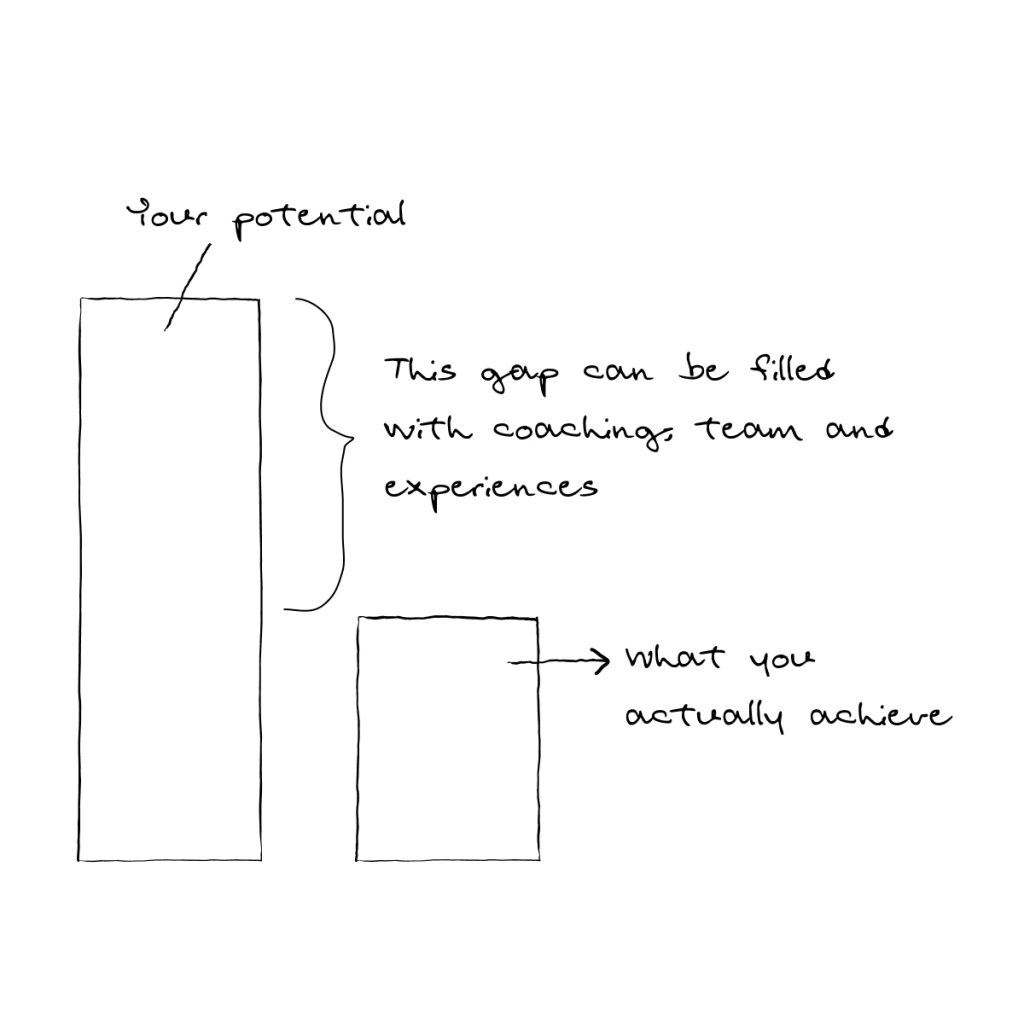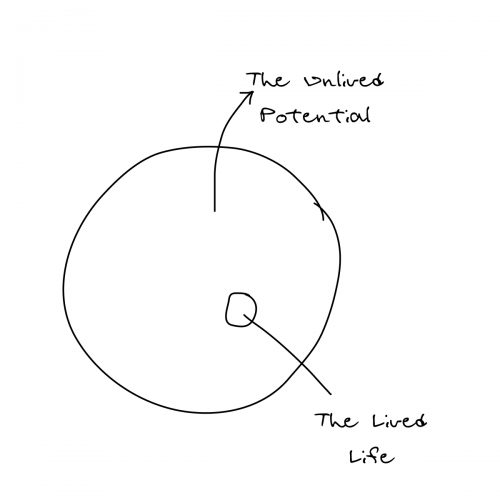 If Michael Jordan needed a WHO first to realize his potential and achieve as well as exceed his goals, don't you think the same would apply to you?
What would happen to your life and business if you learned from this insight and changed your mindset from "WHAT", and "HOW" to "WHO"?
Take a deep breath now and be prepared to answer some more powerful questions.
1. What would be possible if your potential and capabilities are expanded by an amazing WHO?
2. In your own life today, how much of what you are doing are you trying to do alone?
3. If Michael Jordan couldn't get to, let alone win, a championship by himself, why would you even consider trying to pursue your goals on your own (when there is help available)?
4. Do you have WHO(s) in your life that give you the perspectives, resources and ability to go beyond what you could do alone?
But there is a finer point that I must make.
Michael Jordan and the Chicago Bulls had a coach even before Phil Jackson. It's not that they didn't. The point is that any "WHO" will not cut it. You have to get the best WHO if you want to be the best in your craft. The Right WHO for you.
I have often repeated this line to many – Even the Best Have Coaches.
What about YOU?
Who is your WHO or Who are your WHO's?