The Truth About Being Creative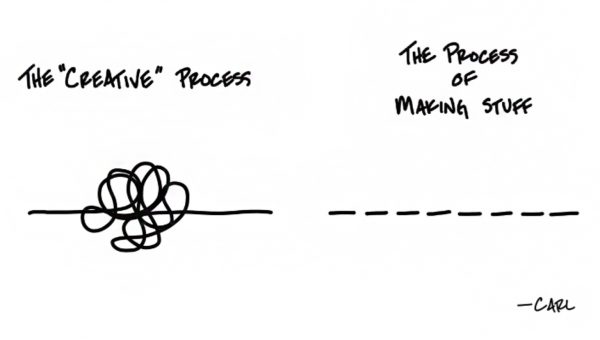 There is a creative person in all of us…yes in all of us…but many of us kill our creativity (and the creative person inside of us). The best part is that we don't even realize that we have done it.
John Cleese in his book wrote some wonderful lines. These are equally applicable to you, me and everyone.
He wrote, "A word of warning. When we are trying to be creative, there's a real lack of clarity during most of the process. Our rational, analytical mind, of course, loves clarity – in fact, it worships it. But at the start of the process things cannot be clear. They are bound to be confusing."
This paralyzes most people. We believe we cannot act unless we have clarity. I need clarity you think or say. Haven't you felt this way?
John added further, "If it's a new thought (or a new thing you have never done before), how can you possibly understand it straight away? You have never been there before. It feels unfamiliar."
But things only become clearer once you start doing things…The best part is you don't need to understand everything. You simply need to know the next step to take. What's the next smallest step?
I have often been asked this question. What is the thing I can do to be creative? My answer is always the same.
Schedule It. Start Doing It.
This reminds me of the William Faulkner quote, "I only write when inspiration strikes. Fortunately, it strikes at nine every morning."