Map versus Compass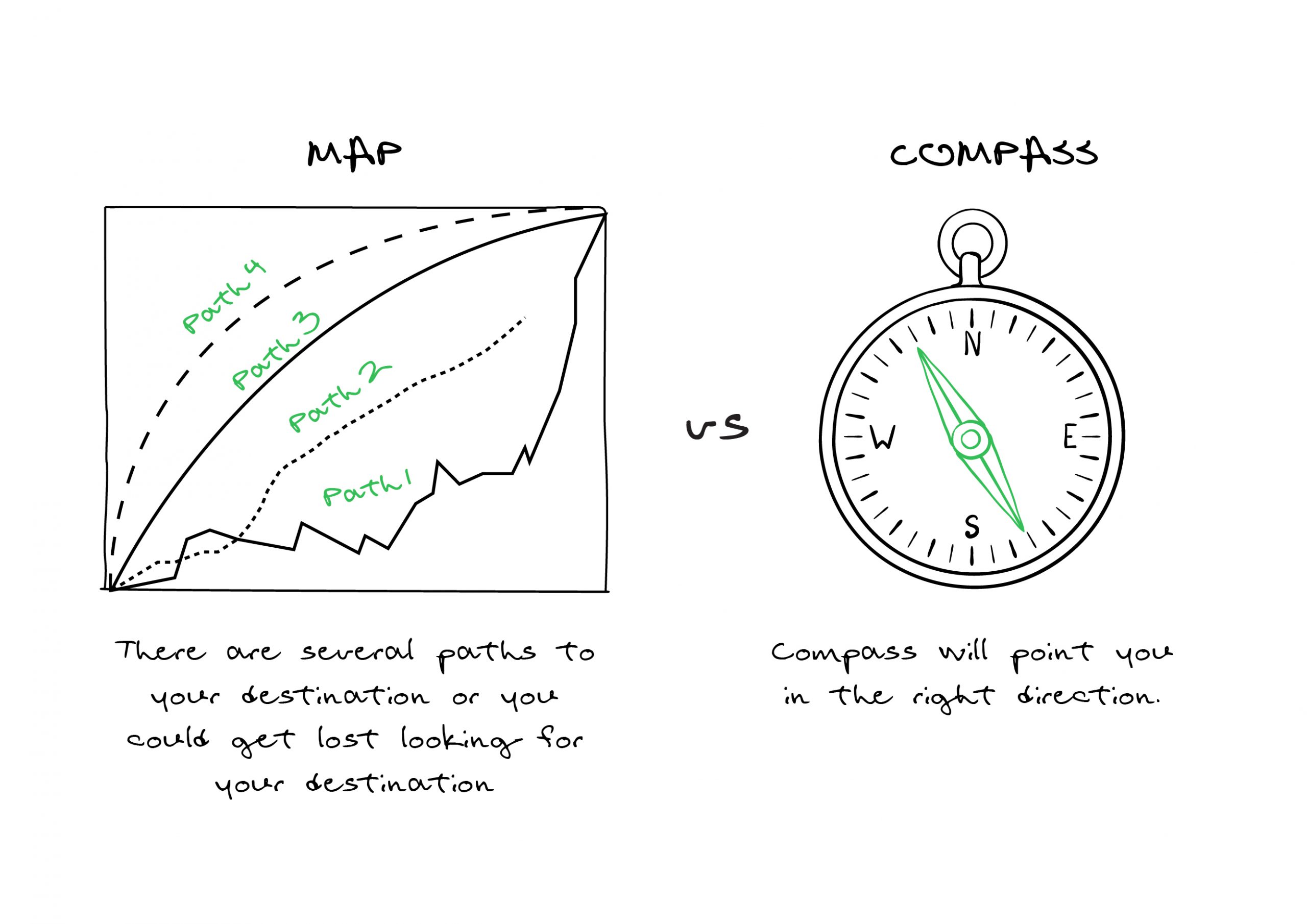 A Map gives a specific direction between 2 places. A Compass on the other hand only gives Direction. We often look for a Map in everything we do. However sometimes, a compass is all we need to point us in the right direct. If you find your compass or get your compass right, you will be surprised with the opportunities that are in store for you.
Your Curiosity is a Gift. Like I have written earlier, you must Start on your Curiosity. Who knows where it will lead you?
My Vision is to change the way Indian's Invest. It is to help every financial professional (who wants to help themselves) and every Indian Family become HappyRich. Though I have a Focused Strategy (that is updated as frequently and as necessary based on change and insights), I do not have a MAP that tells me that we will help 10000 financial professionals and 1 million families in a very specific way. Do I have a compass that tells me that we are going in the right direction? Absolutely, and it tells me that we are on the right path of making a happy difference in the lives of people.
Do you have a Compass (or a Coach who acts as your compass) that is guiding you in the right direction? Or Are you looking out for a Map?